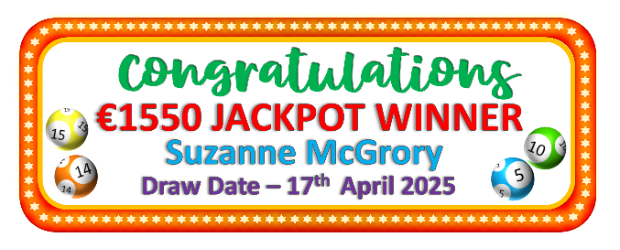 St. Nicholas' Primary School Fundraiser
Welcome to the St. Nicholas' Primary School, Longwood fundraiser lotto. This is a fundraising initiative. The money raised will be used to directly support your children's education and purchase resources for our school including a sound system for our school hall, equipment for an outdoor soft play area and equipment for our sensory room.
We hope that the weekly option of 1 line for €2.50 will allow everybody to contribute. Please spread the word and invite friends and family to participate.
It would be hugely appreciated if you can contribute €5 for 3 lines, and you never know you might just win!
Thank you for your support!
Best of luck,
Siobhán Henry, Principal.