Your contribution makes a big difference! Thank you
It has been a most extraordinary year for the Parish of Knocklong and Glenbrohane. Apart from all the turmoil and disruption of Covid-19, the death of Fr. John and Fr. Willie has left a huge void that will take a long time to adjust to. Nobody could have foreseen that they would both be gone to their eternal reward in such a short space of time.
I come to Knocklong & Glenbrohane conscious of the great legacy that both my predecessors have left behind. Fr. Willie and Fr. John collectively gave over 50 years of sterling service to the Parish and have overseen many major projects over the years.
Of recent years, Fr. Willie had already indicated the need to boost our Parish income in order to meet the on-going expenses associated with running a parish and to invest in future projects that would improve our parish infrastructure and the services we can provide. A very immediate project is the installation of a more permanent Live-Streaming Service that would make Church Services available to all and on a reliable platform.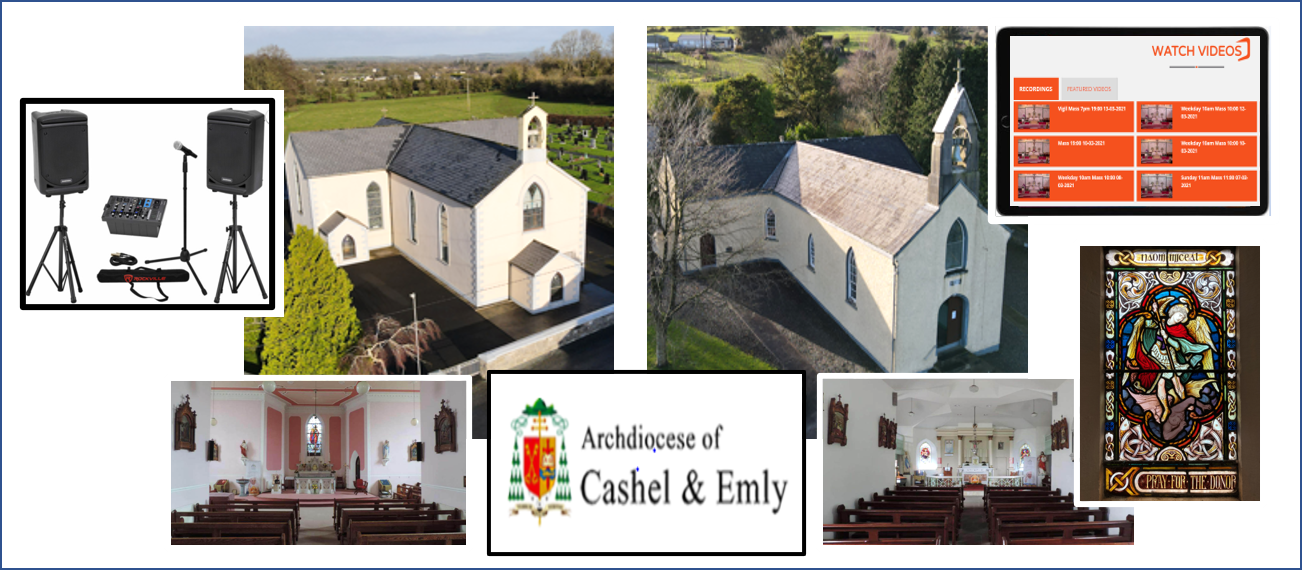 There are a few projects that I would like to tackle in both Churches in terms of improvements to the buildings. For example, some of the windows in Glenbrohane Church will need some immediate attention and I would also like to upgrade the sound system in Knocklong Church.
The potential income that might derive from our Parish Lotto would give us great scope to ensure our Parish and its Churches are maintained to the highest standard and will be there for generations to come as a testimony to the faith of its people.
Part of the modern reality is that many families might not be able to attend Mass on a regular basis but may still wish to support the Parish into the future. The Parish Lotto offers such an opportunity and in a fun way. We hope that the weekly option of €2 per line will allow everybody to support us. If you can contribute 3 lines for €5 it would be hugely appreciated, and you never know, you might just win!
Please pass the word on and invite friends and family, especially those who are natives of the parish but now living elsewhere. My target is to get 100 members to support our Parish Lotto. I am confident that this is very achievable. I thank you for your past support of the parish and the great welcome that you have extended to me since my appointment last Summer.
Thank you!
Fr. Joe Tynan
Parish Priest