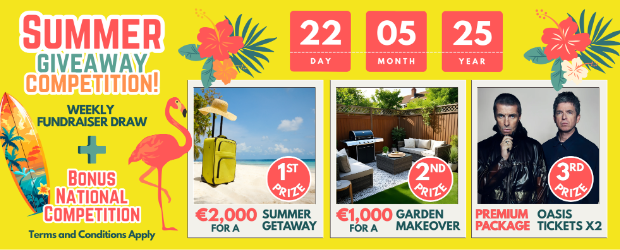 Leckaun National School Fundraiser
" The Leckaun Lotto "
Welcome to " The Leckaun Lotto ". This is a fundraising initiative and the money raised will be used to directly support your children's education. Half of all monies raised will go towards converting our playing pitch locally known as 'The Bank' into an All-Weather Astroturf Pitch which will be accessible to the children all year round. This facility will give the children of Leckaun National School a lot more space to play, develop their fitness and movement skills. The remainder will be used to fund resources for our school including sports equipment, classroom resources, dance classes and Science and Heritage events.
We hope that the weekly option of 1 line for €2.50 will allow everybody to contribute. Please pass the word on and invite friends and family.
It would be hugely appreciated if you can contribute €5 for 3 lines, and you never know you might just win!

Thank you so much.

Joanne Gilmartin, Principal