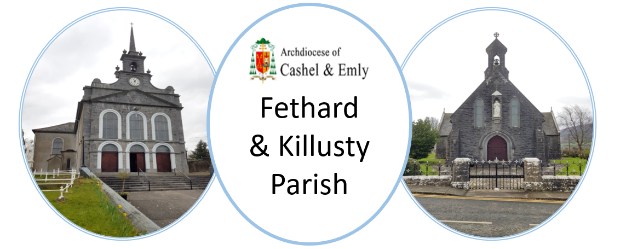 Fethard & Killusty Parish Fundraiser
We are delighted with the support shown for our Parish Lotto, it is a fundraising initiative that is of great benefit to the parish. Please pass the word on and invite friends and family to take part. You can help in a real, practical way and, who knows, you might also be lucky. I hope that the €2 per line option will allow everybody to contribute.
Work has commenced to repair the parish church organ. This organ was built by Telford circa 1884. There has been little, if any, maintenance on the organ in our lifetime so it is a considerable undertaking to repair it. It is a testament to Goldie and Denise's ability that any sound has come from it in recent years. We will use some of the proceeds of the parish lotto, offertory collections and donations to complete the repair work. We hope that this organ, when it is fully refurbished, will continue to enhance our masses, funerals and celebrations for many more generations to come.

If you can contribute €5 for 3 lines it would be hugely appreciated, and you never know you might just win!

Fr. Tom Breen (AP) Fr. Liam Everard (PP) The Parish Team