Your contribution makes a big difference!
There are many exciting projects and initiatives that CBS Primary would like to engage in, but, often, it is the school budget that decides. Here is the first of those projects paid for by your involvement in this fundraiser:
1. Greenhouse – Our school has several raised beds. The learning process associated with gardening can start earlier in the school year with the use of a greenhouse. Classes will be able to visit a greenhouse throughout most of the school year.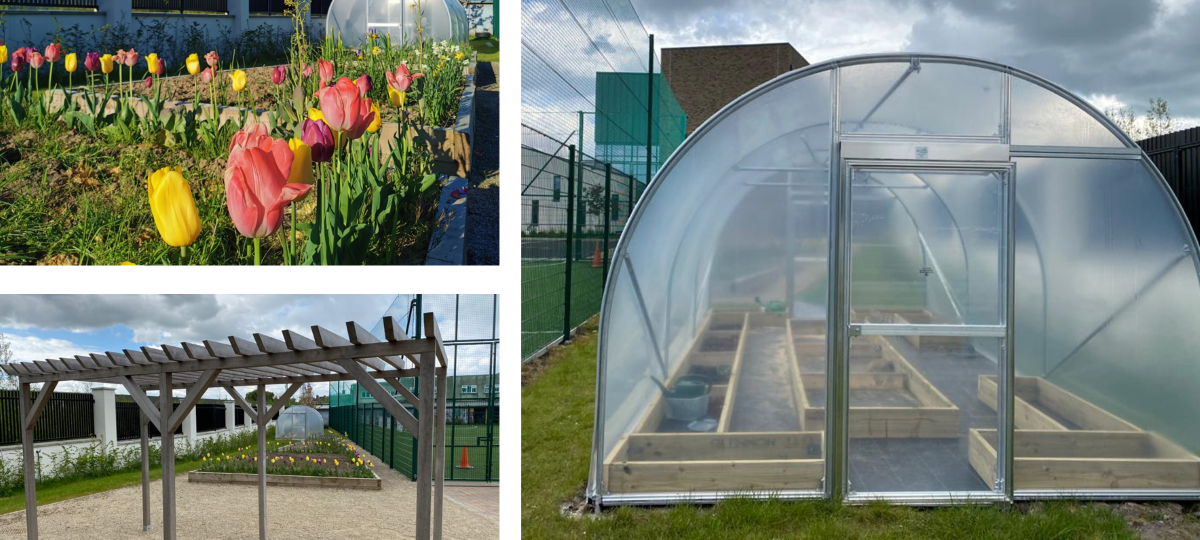 2. Outdoor soft play – We hope to create an outdoor space at the back and side of the school building (bordering the River Fergus and Fergus Park) that will allow year-round use. The soft play area will be populated with outdoor play units such as a play kitchen or a construction set.
3. Laptops – We wish to continue to improve the provision of laptops to our children in 4th-6th class.

4. Outdoor playground and sensory path – Our school has a long and narrow area of land bordering Fergus Park. We hope to build a park in the style of the Lee's Road forest playground area with a series of obstacles that a class can enjoy and challenge themselves with. We also wish to include a sensory barefoot path that children can walk along.
Keep returning to this site as we update you on progress made with your support!